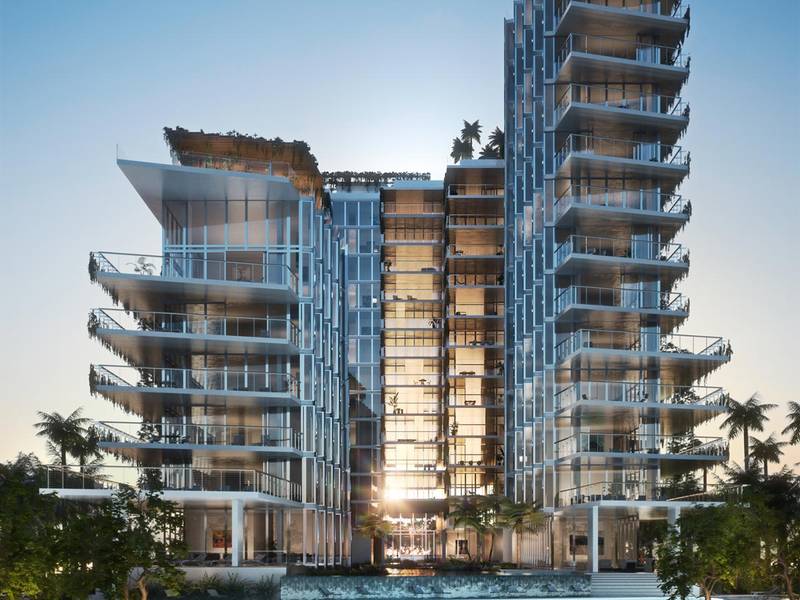 About Monad Terrace
Ateliers Jean Nouvel presents Monad Terrace, the Pritzker Prize-winning architect's only residential project in Florida.

Composed of fifty-nine individually designed waterfront luxury condos for sale in Miami (South Beach) arrayed around a glittering lagoon on Biscayne Bay, Monad Terrace provides brilliant light and expansive private outdoor space while being sheltered by climbing gardens that feature native Bougainvillea and Passion Vines. Nouvel artfully directs the play of daylight and water throughout the project.

The flourishing and special South Beach neighborhood, minutes from the organic beauty and cultural attractions of all of Miami Beach, but with a character all its own, provides a natural setting for the unique waterfront living to be found at Monad Terrace.

Jean Nouvel has designed around a point of view: from the moment you arrive under the sheltered porte-cochere drop-off, the double-height lobby frames an unbroken vista: past high-clarity glass curtain walls, through the lush water garden and landscape, straight out to Biscayne Bay unlike any other condos in South Beach Miami for sale.

Overhead in the lobby, dramatically interlayered reflective panels capture daylight on the bounce—directed and diffused from the glittering surface of the lagoon beyond. Infinity edge detailing throughout the water garden bring the Bay, viewed in perspective, up close.
Amenities
• Landscape from arrival to bay designed by Jean Nouvel
• Concierge; 24-hour lobby attendant
• Sun deck with 116-foot swimming pool and hot tub overlooking Biscayne Bay
• Pool service
• Full service valet parking
• Cafe and Juice Bar
• Residents' lounge
• Bicycle and water sports storage
• Monad Terrace bicycles and paddle boards
• Access control
Address
1300 Monad, Miami, FL